Original - 12 count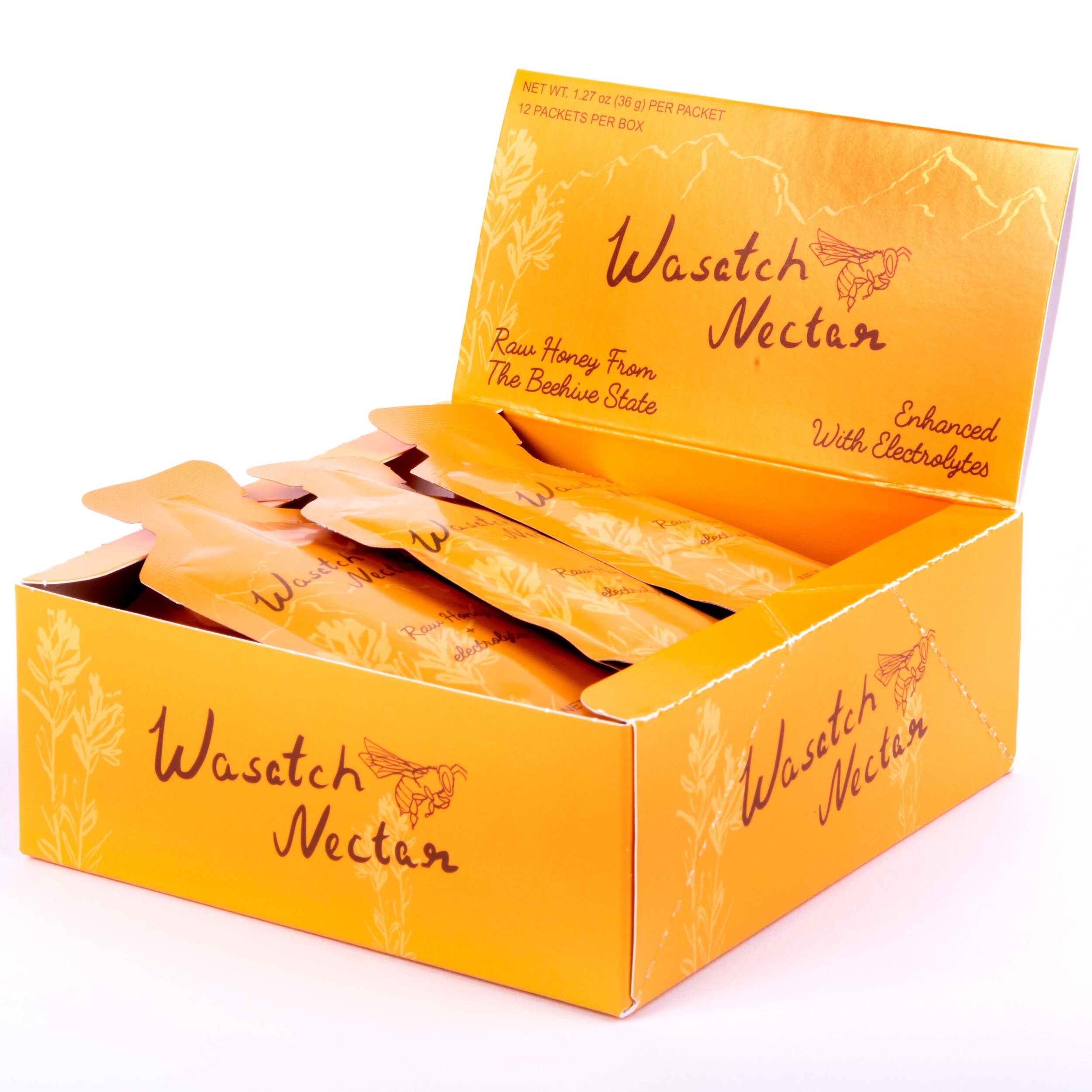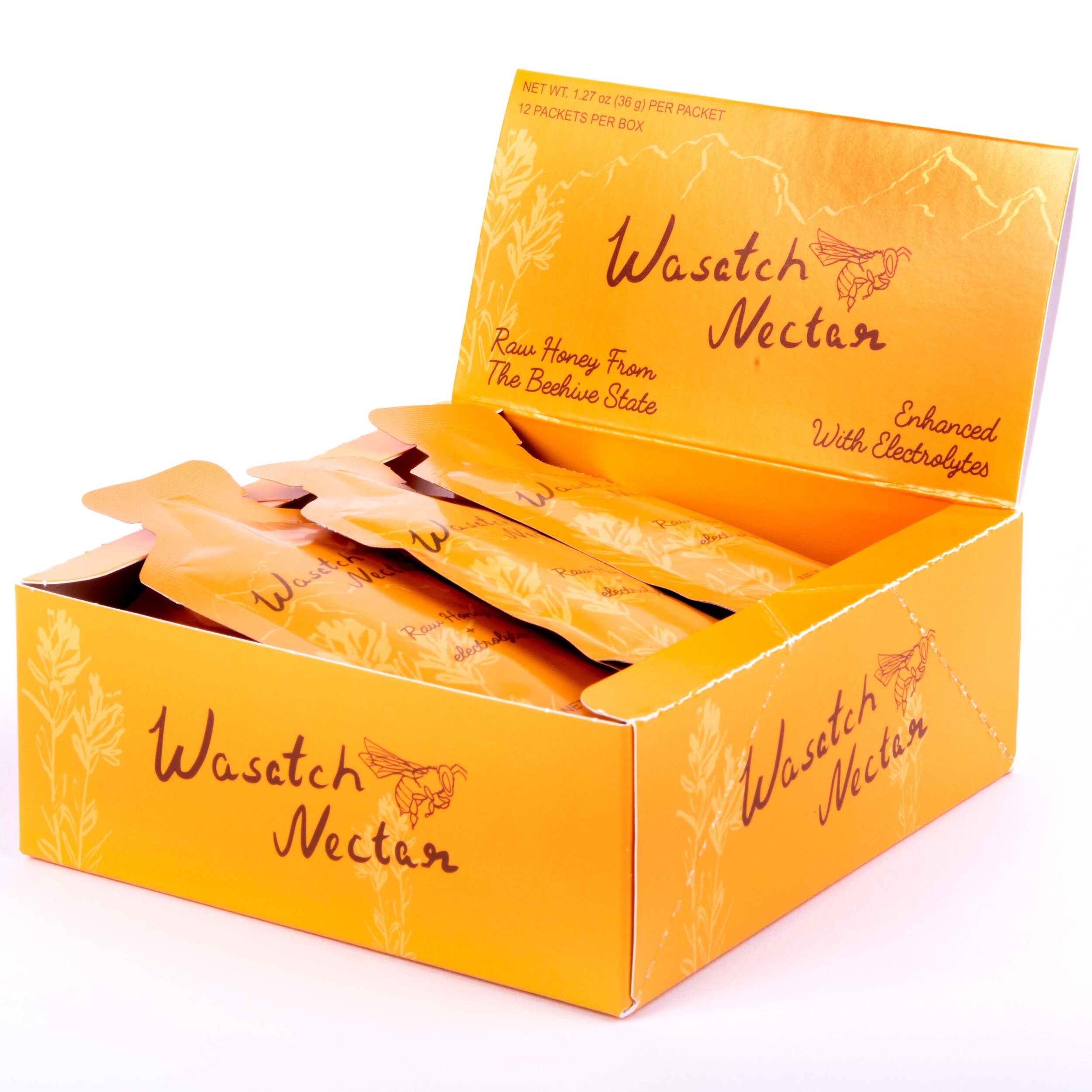 Original - 12 count
Wasatch Nectar Raw Honey with Electrolytes
Wasatch Nectar is an all-natural, raw energy product formulated for athletes. It's simply raw and unfiltered Utah honey enhanced with electrolytes. Wasatch Nectar contains no artificial ingredients, no preservatives, and no added sugar. With honey's ideal mix of glucose and fructose and the perfect blend of electrolytes, you will be hooked! The thin consistency makes it easy to consume even when you are out of breath. You can read more about why we selected our formula here.
SUGGESTED USE: Before, During, and After work-outs. Consume 1 full packet roughly 15 minutes before and every 15-20 mutes during, and directly after exercise. It is recommended to consume 1-2 packets 1 day prior to race day to maximize glycogen stores.
The convenient on-the-go packets are also delicious eaten by themselves, but also are great to add to other foods and beverages!
This package contains 12 - 1.5 oz (45 gram) sachets
INGREDIENTS: Raw Honey; ELECTROLYTES: Sea Salt, Potassium Chloride, Calcium Citrate, Magnesium Citrate